Give Your Kitchen the Perfect Finishing Touch
Your kitchen is one of the most important areas of your home, it should make a strong impression. Doing small upgrades to your kitchen can make your home more comforting and add value. Installing a new kitchen backsplash is a small project that can make a big difference in your space. If you are ready to add character and style to your kitchen we are here to help you. We provide detail-oriented Kitchen Backsplash Installation services, ensuring your kitchen looks professionally finished once the job is done.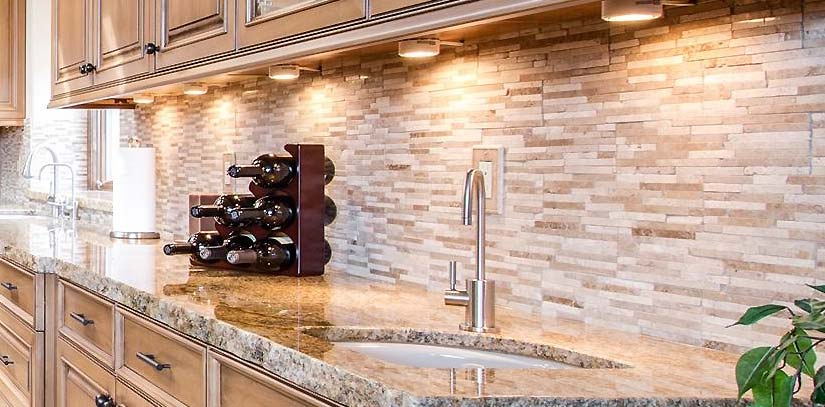 Ledgestone Installation
Ledgestone also known as stacked stone, ledgestone is a type of natural stone tile used for walls, fireplaces or borders. It is made of all kinds of rectangular stripes of natural stone arranged uniformly on a mesh to form a veneer.
Ledgestone can transform a room making it look completely different depending on the color you choose, ledgestone wall can look charming and rustic or sleek and elegant. It adds a modern and timeless look to your interior or exterior area.  It looks stunning on any wall it decorates and inevitably it becomes the focal point of the room. Ledgestone comes in many colors and textures which add personality, texture and character to your home. It is an inexpensive way to improve the appearance of any room. After a ledgestone installation, it is virtually undetectable to see joints which provide a very clean look.

Get your Quote for Ledgestone or Kitchen Backsplash Installation
Please fill out the form below and tell us about the required work as much as possible.  After you send us your requirements we will get back with a quote in 24 business hours. Please be aware that we may not answer the phone if we are busy.