We offer a high quality IKEA kitchens assembly and installation service because we know IKEA kitchens. We have a great experience in assembly and installation of IKEA kitchen cabinets. IKEA kitchen cabinets may be the best value on the market for an elegant kitchen remodel. Style, durability, and a great price make them an exceptional product. With eco-friendly materials, quality hardware and a strong warranty, they earn top consumer ratings year after year.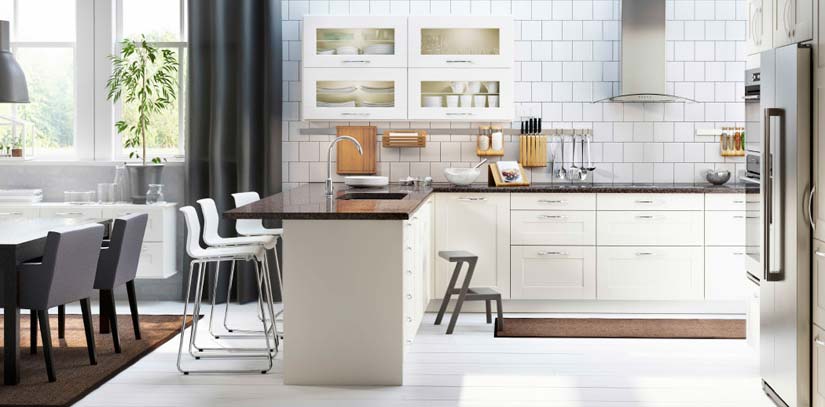 A kitchen is a reflection of your style and your vision. We know IKEA kitchens well, and we will ensure that all cabinets and counters properly fit your space exactly the way you want it. We offer professional flat pack IKEA kitchen installation service in Toronto and GTA at very affordable prices. Our experienced crew will remove your old kitchen and install your new IKEA kitchen perfectly and bring it to life. We will ensure that your new kitchen project is completed to the highest standard.
Kitchen installation in Toronto and GTA entails planning, delivery, assembly and installation. There are many different elements that need to be taken into consideration when installing a kitchen that integrates correctly as well as functioning properly. Most will agree that the kitchen is the most important room in your home and the one that will give you spend a lot of time in. The kitchen also has the highest return on your investment when selling your home.
Get your Quote for IKEA Kitchen Installation Service
Please fill out the form below and tell us about the required work as much as possible.  After you send us your requirements we will get back with a quote in 24 business hours. Please be aware that we may not answer the phone if we are busy.