NEW PAINT ADDS INCREDIBLE VALUE AND CAN COMPLETELY CHANGE YOUR HOME!
Whether you need exterior or interior painting service when you work with us, you're getting the quality you expect in a timeline that's unexpected!  We provide a mix and match service selection that's guaranteed to give you the results you want. Making your home look great requires might require more than a new coat of paint. Some homeowners might only need their kitchen repainted, while others need the exterior painted and the deck stained.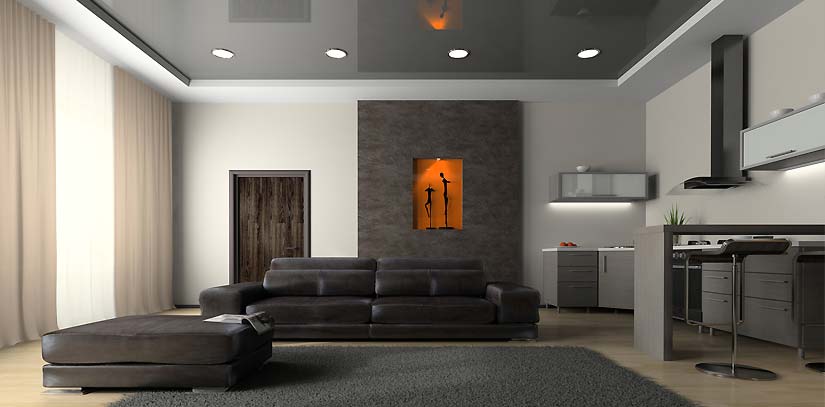 Interior House Painting
Our interior house painting service will freshen up your space and give you a unique new look. Revitalize your kitchen, beautify your living space, and add elegance to the bedrooms with a great looking coat of paint.
Exterior House Painting
Protect your home from the havoc of mother nature with our exterior house painting service. Whether you have aluminium, vinyl, stucco or brick siding, our friendly team of expert house painters will do a great job.
Drywall Repair & Preparation
Home is meant to be lived in,  it's not uncommon to see drywall that's been victim to water damage or large holes. We'll patch, sand, and prime your drywall to create a perfect surface so you fill like you're in a new home!
Deck & Fence Painting
Nothing better than sitting on deck and enjoy summer time unless your deck's been beaten up by nasty weather. We can help you by staining and painting your deck or fence to protect and make it look great.
Pressure Washing
Power washing is a key for removing years of dirt and grime from your property. We can wash your siding, your deck, and your walkway to give your home a simple and clean look. As a bonus, pressure washing ensures that if we do any exterior house painting, the paint is absorbed properly.
Get your Quote for our Painting Services
Please fill out the form below and tell us about the required work as much as possible.  After you send us your requirements we will get back with a quote in 24 business hours. Please be aware that we may not answer the phone if we are busy.